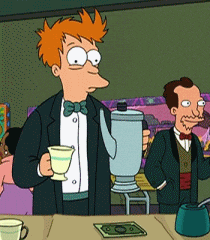 ---
The idea of this Startup deck is simple: Zahya Sadeghi: Versatile Smuggler wants to run centrals to trigger her ability. Cezve helps us pay for those runs. Any money we spend from Cezve during those runs puts a token on the The Twinning, making one breach this turn multi-access, increasing the money Zahya gives us every turn.
Coffee is love, Coffee is life
Cezve is a hell of a card. It's going to help pay for using our breakers, it's going to help pay for installations, it can even help pay trash costs (even in remotes). And it's not unique?! What more could you ask for?
Background Music
Even though Pennyshaver is a fantastic console and you'd be hard pressed to not run it, I think Virtuoso opens up a lot of fun pressure options.
Both Virtuoso (when Mark is HQ) and old reliable Docklands Pass turn econ cards like Bravado and Dirty Laundry into multi-access (and Zahya money). Docklands works on Virtuoso's bonus breach too letting runs on Archives, or R&D see some or most of HQ.
Note on Virtuoso: If Virtuoso's Mark is R&D, Zahya Sadeghi: Versatile Smuggler ability only counts the cards you access on R&D, and does not include the HQ breach. This is due to the run on R&D ending and then Virtuoso triggering a separate breach on HQ after the run.
Tricky Twinning
The Twinning is a really fun card! It turns any of our econ cards into Jailbreaks. Makes our Jailbreak a zero cost Legwork, or The Maker's Eye (or better if you build up multiple tokens).
Also note that Twinning has no limit to the breaches you can do in a turn. If you have tokens built up and your Mark is R&D you can access additional cards on your regular R&D breach AND your HQ breach.
Mantle?
Mantle is only here to let you use Prognostic Q-Loop on the Corps turn, giving you an extra The Twinning token to spend on our turn.
Remember that the installation is optional, so worse case you're just giving the corp player a little knowledge for extra accesses.
The best part of waking up...
Is Cezve! I think this deck has a lot of fun synergies that I'm looking forward to exploring when Midnight Sun goes live on JNet. Do you have any suggestions, or recommendations?
Finally, thanks for reading my little write-up! If you have time, please check out my friend and I's podcast, Retromancer! This is the Runner deck I'm most excited to play opening week and I plan on chatting about it in our upcoming episode.