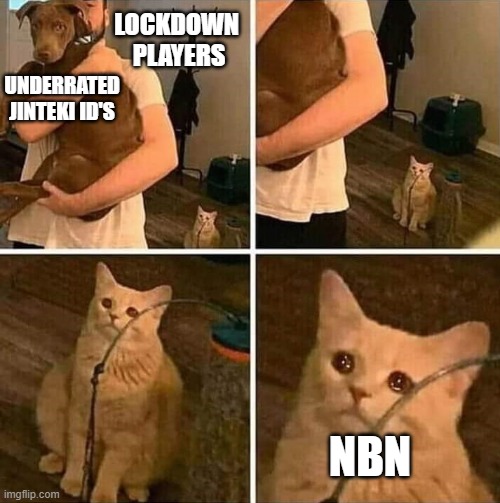 Saraswati is actually a great identity and I feel bad for ever laughing at it.
I was very tired today after a long day of netrunner yesterday, but decided I could go a bit longer and play in the 6th edition of Vesper's Lockdown tournament. A few other people were pulling double duty, which I really admire. I ended up winning the event and continuing my streak of Lockdown tops.
This deck is based on Demoy's anti-virus list from a few months ago. I had wanted to try this deck out for a while and with the freeing of Tapwyrm on the new banlist and the continued dominance of Amakua, I felt this was a good time. Initially I thought 4 points might be a bit on the high side for Saraswati but honestly, I think it might be just be incredibly underrated. Even in standard this deck looks like quite a powerhouse.
Demoy's deck didn't play NGO Front, and since it was banned for this edition, I didn't either. I felt the deck could have definitely used it though. Ideally you wanna drag the runner through your remote nearly every turn and NGO rewards you for that. I added one Gene Splicer to close out games at 6 points, as well as Border Control because I don't like the Gatekeepers. The lockdowns seemed like solid includes for the remote game. I exchanged Yagi's for Nisei's because I felt the powerful effect was worth an extra advancement. And I added a copy of DRM and 2 of La Costa for some added speed.
The deck didn't drop a single game, beating 419, Hoshiko, Chaos Theory and Sunny x3, who was the most represented runner. In fact she was mine too. My version was very similar to my deck from the BLM tournament yesterday, with a few cards shifted around.
As always, thanks to Vesper and everyone who joined. Special shoutout to Sir Loathing for some extremely exciting games and for playing my list as their runner. On to lucky number 7!