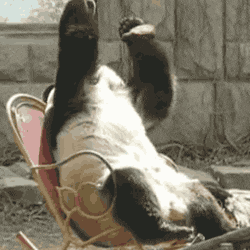 AFS: Ah for F**k Sake which is what your opponent says when they see your fracter.
This is the shaper list rotage and I have been testing for the last couple of months. Dave took v1 to 3rd place at Dutch Nationals and v2 features some major changes including
spending the 8 Account Siphon influence on Morning Star (stop laughing), E3 Feedback Implants and Legwork (me) or Slums (rotage), also cutting Shadow Net and Fan Sites

dropping Hyperdrivers and Notoriety because slotsm8

Adding Beth and Bloo Moose because they're good cards and we kept forgetting to fit Beth into previous builds
Key components of the deck are:
Faust to enable early aggression

Laguna Velasco to feed Faust and find your stuff

Dedicated Processor in case your opponent has ice above strength 5

3 Astrolabe because it's the best shaper console. Don't @ me

DDM to win
Tech slots/cards are:
Legwork to improve the Moons matchup (was Salsette Slums in earlier versions, to try and tech for prison IG)

Feedback Filter for net damage decks as I was afraid of IG/PU (did not need it once on the day)

Swapping 1 Strike for 1 Political Operative to improve the Aginfusion matchup (can also be used to hilarious effect against Estelle Moon)

2 NACH to manage Sync and NBN ice more generally
Kate went 3-4 at Nationals, beating 2 Boom Syncs and a Skorp rush. Losses were to 2 moons, a fast Skorp, and a Boom Sol which I lost due to not installing NACH despite having 2 in hand, turns out it's hard to think after 7 rounds of Netrunner.
FYI anyone still shaking their heads at Morning Star being in the deck: Dedicated Morning Star will break Chiyashis for a mere 3 credits each (with a low low setup cost of 7 credits if you can get maximum Kate/Dhegdeer value)